Imsai Floppy Disk
Imsai Floppy Disk
Imsai Eight Inch Floppy Disk Drive SubSystem with two Calcomp 142M disk drives. See also Imsai 8080
Wanted to Buy Imsai FIF floppy disk controller board set consisting of an FIB & IFM card please contact me July 2018 I acquired a set in an ePay purchase. Can you help me restore it to functionality? I now have two Imsai FDD sub systems.
I am looking for manual for Imsai FIF FDC board set please contact me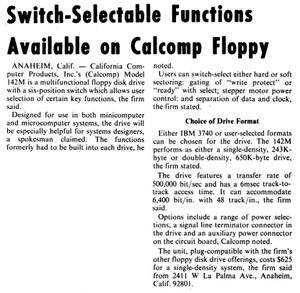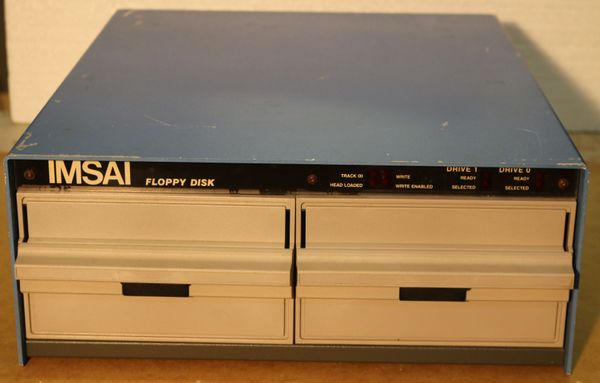 Gallery
Resources
Other nifty stuff...
Exploration / build notes
1/9/2018 I thought about swapping in some Shugart 8" floppies. Check the width they're to wide even with the perpendicular cabinet support brackets removed. About 1.5mm. Qume Trak 842 drives are not as wide but still to wide.