BYT-8
BYT-8 Missing card edges got any? Power supply appears to work
Wanted to buy! An original front panel system, or at least the cabinet. I got one! :-) In the spring of 2018
Images
Cabinet
Turnkey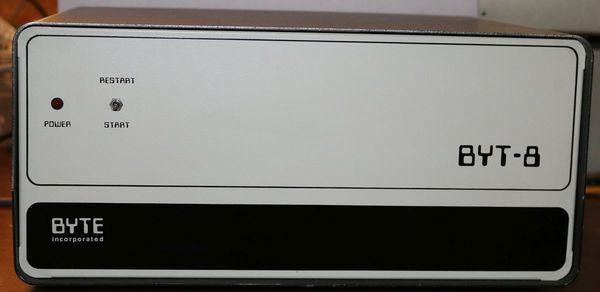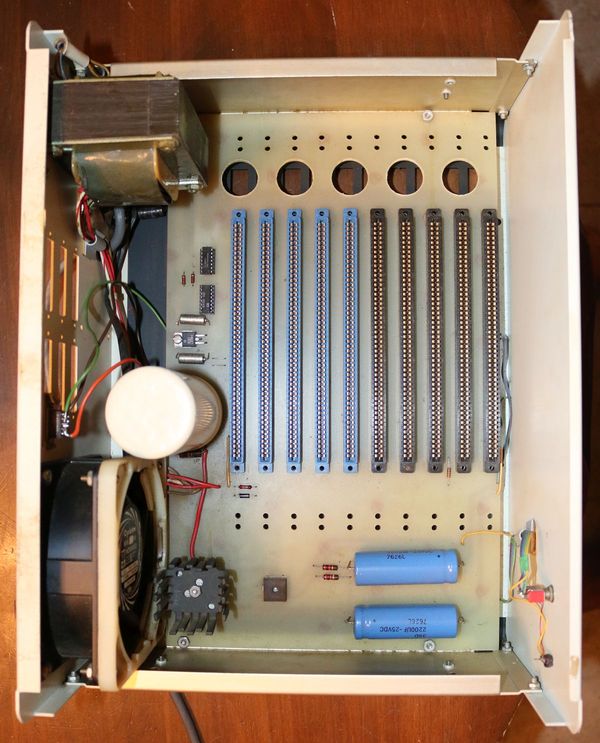 Front Panel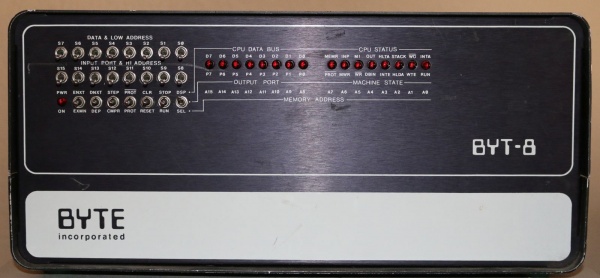 Boards
I obtained these boards in July 2017. They work. Note that the cabinet I had wasn't sold with the front panel. I might make a clear front panel with Plexiglas and mount the front panel.
Front panel on the bench running Martin's 88-2SIOJP see TeraTerm on the monitor with signon.
Documentation
Download
Thanks to glitchwrks I've got a great set of documentation. I combined the following files into a single BYT-8 Documentation.zip file.
Contents
acorn_checkout.pdf
bus_definition.pdf
front_panel.pdf
front_panel_theoty_assembly.pdf
mpu.pdf
mpu_schematic_full_rotated.pdf
mpu_theoty_assembly.pdf
mpu_theoty_assembly_schematic.pdf
parts_list.pdf