Compaq Portable II
Compaq Portable II 286, HD and 5-1/4" floppy

I bought two of these and a larger Compaq lugable from Craigslist. Spent five or six hours on this replacing the hard drive with a Rodime type 1 10 meg. I also replaced the CMOS battery. Here it is booted from the hard drive and a directory of the A: drive.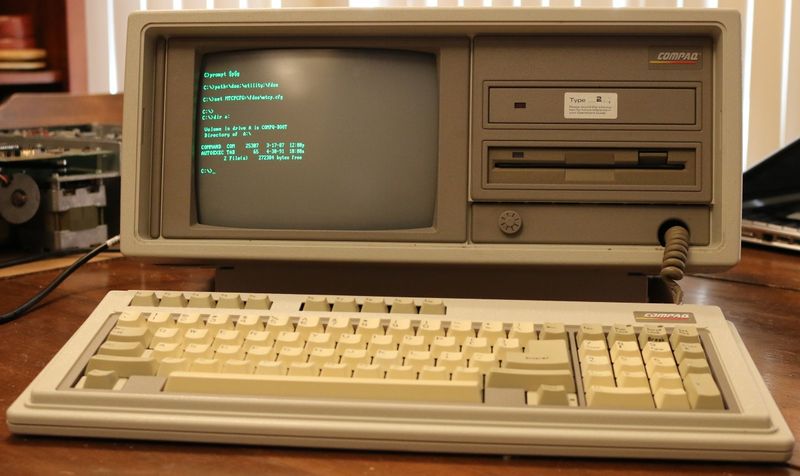 I was wondering if I would ever get it back together.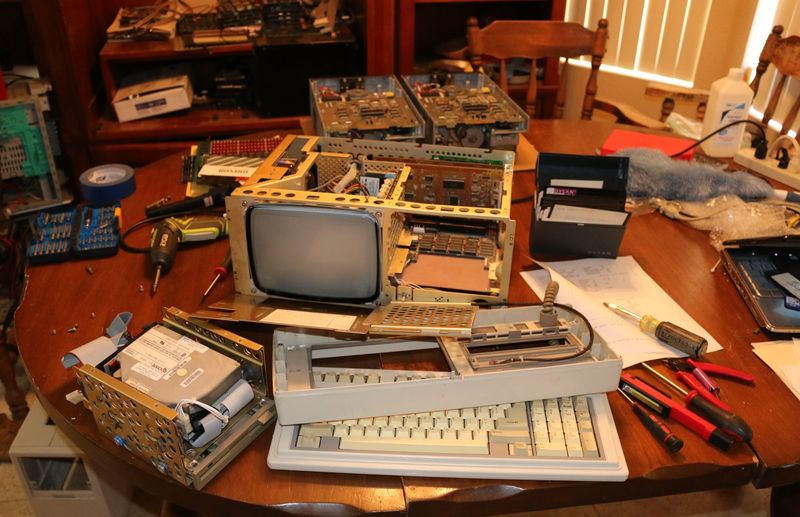 Detail on CMOS battery location.