Cromemco Z-2D
Cromemco Z-2D with extensive documentation and master disks. I got it with 2 16k RAM cards, a 4FDC disk controller and a ZPU
This is a stub begun on October 16, 2017.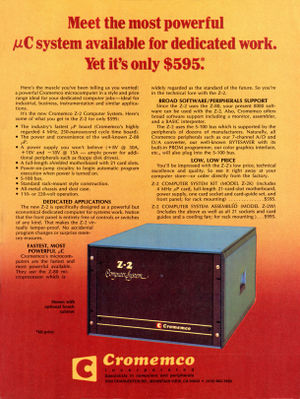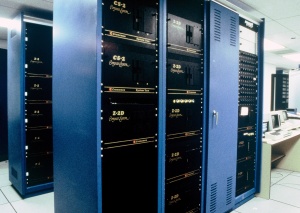 Progress
July 23, 2018 I got the RDOS signon with a ZPU, (2) 16kz and a 4FDC.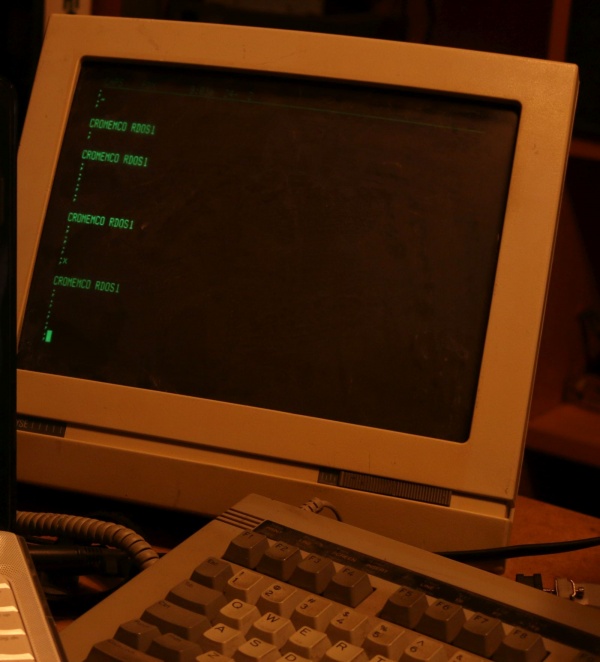 Chassis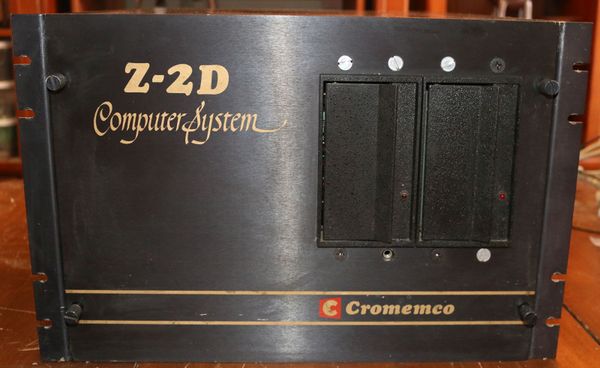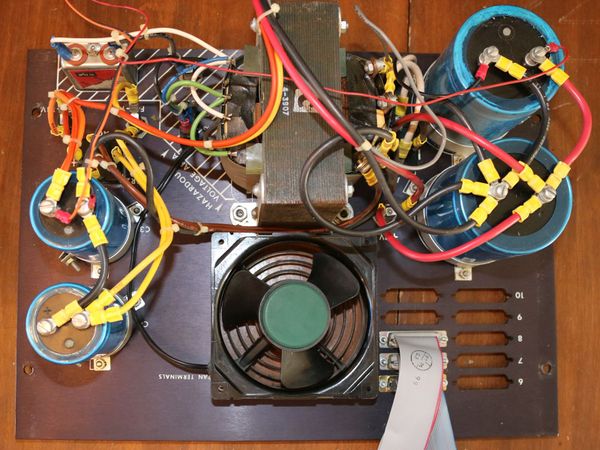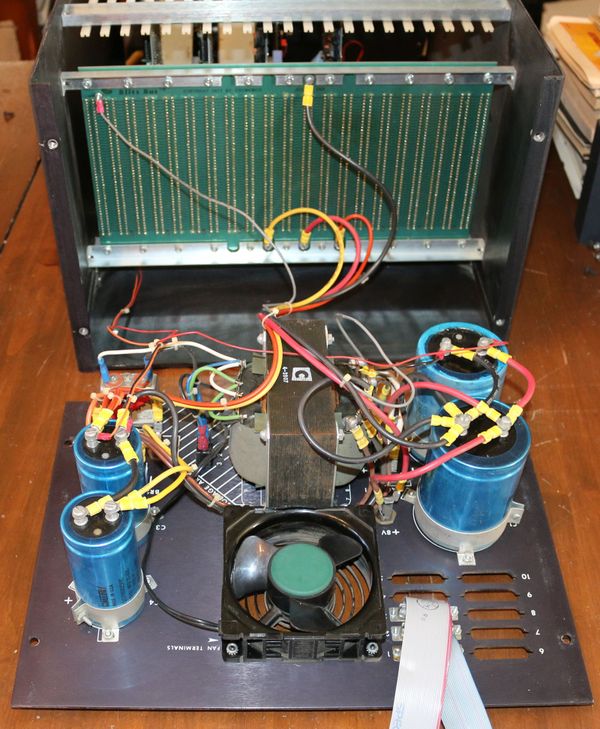 Documentation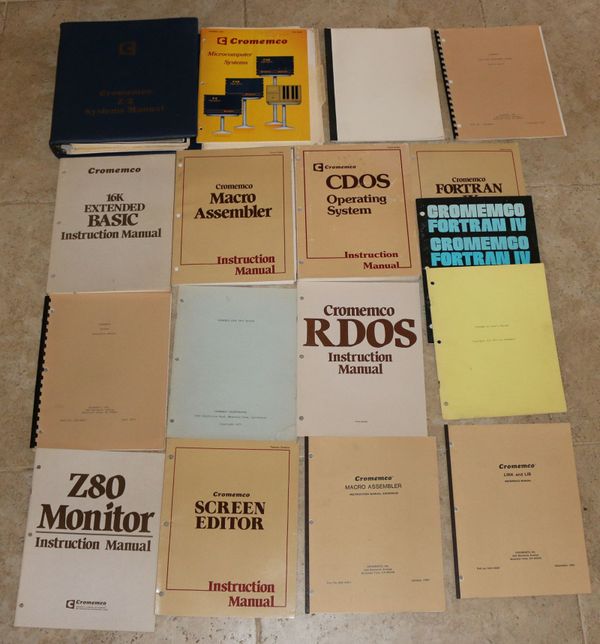 Lot's of excellent documentation including schematics for all the boards in the Z-2D system. That blank cover is for Micah SuperBIOS v 2.52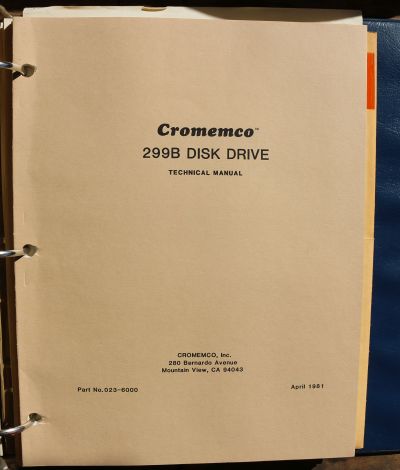 I don't have an image right now of the dual eight inch floppy disk drives in a Cromemco branded wood case.
Disk masters
Restoration / Testing
Board set
Came with
ZPU rev E
2 - 16kz rev C
4FDC rev C
Additional Inventory
Already have a couple ZPUs and a 4FDC. I just bought a couple 16kz Rev C on ePay.
Power Supply
--Jeffa (talk) 11:27, 17 October 2017 (CDT)
Checked that power transformer taps were correct for my 100 - 125v line voltage
Measured
Specifications
From Z-2 Instruction Manual page 1
15 - 21 @ 15 amps unregulated
-15 - -21 @15 amps unregulated
7 - 11 @30 amps unregulated
I'll live with it.
Resources
Manuals